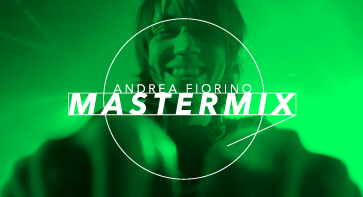 The playlist:
Mousse T. vs Hot 'N' Juicy – Horny (Les Loups Mix) (-)
Pat Bedeau – Saxajuju (Rhemi Remix) (Rhemi Music)
Scott Wozniak – Breathe (Accapella) (Large)
Crystal Waters – Gypsy Woman (Richey Profond Remix) (Up-Tempo)
Bizarre Inc – I'm Gonna Get You (Greco Refix) (-)
Inner City – Pennies From Heaven (House Of Virus & Jay C Remix) (-)
Marshall Jefferson – Move Your Body (Skapes Rework) (-)
Masters At Work – To Be In Love (Low Steppa Organ Flex) (-)
CamelPhat & Elderbrook – Cola (Low Steppa Remix) (Defected)
Purple Disco Machine – Need Someone (Full Intention Remix) (Sex Panda White)
Secondcity – I Wanna Feel (Club Mix) (Ministry Of Sound)
DJ James Ingram – That DJ Made My Day (MONOSIDE)
Ma_Ta – Spirit (Mood Funk)
Boy Orlando – Kissin & Huggin (Playmore)
Markus Enochson feat. E-Man – Musical Prayer (Accapella) (Wave Music)
(This show was recorded live from club Roxy – Prague)
A little bio…
Andrea Fiorino, (born 1979) is most popular today for his radio show Mastermix, broadcasting in more than 30 radio stations worldwide, and also for his obsession with mashups – he made more than 50 mashups to present, some of which are highlighted and played by the big names on the house scene like Frankie Knuckles, Grant Nelson, DJ Meme or Jask. He also works on some "proper" house music productions – alone or together with his friends like Arco or Thomas Back – or tries to bring some world famous house DJs and producers to his hometown – Brno, Czech Republic – thru his residency in the local club called Perpetuum.
Get in touch with @ http://www.fiorino.dj/en/