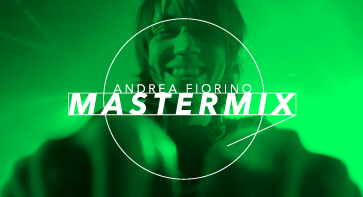 The playlist:
The Police – Voices Inside My Head (Roger's Underground Voices) (AM:PM)
Diana Ross – I'm Coming Out (Maurice Joshua Remix) (Motown)
PJ – Can Ya Tell Me (Pierre's Club Mix) (Nervous)
Sound On Sound – Time To Feel (Eric Kupper's 12″ Remix) (WEA)
Judy Cheeks – Respect (The Ultimate Anthem Mix) (Positiva)
Blair – Life? (Tee's Club Mix) (Mercury)
Steve Silk Hurley – The Word Is Love (Say The Word) (Mousse T.'s Kinda Deep Mix) (Club Tools)
Grant Nelson – Track 101 (Dub Remix) (Nice 'N' Ripe)
Roach Motel – Movin On (Correct House Mix) (Junior Boy's Own)
Blaze – Lovelee Dae (Playhouse)
A little bio…
Andrea Fiorino, (born 1979) is most popular today for his radio show Mastermix, broadcasting in more than 30 radio stations worldwide, and also for his obsession with mashups – he made more than 50 mashups to present, some of which are highlighted and played by the big names on the house scene like Frankie Knuckles, Grant Nelson, DJ Meme or Jask. He also works on some "proper" house music productions – alone or together with his friends like Arco or Thomas Back – or tries to bring some world famous house DJs and producers to his hometown – Brno, Czech Republic – thru his residency in the local club called Perpetuum.
Get in touch with @ http://www.fiorino.dj/en/