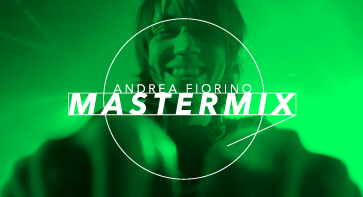 The playlist:
Dominic Dawson – Outta My Hands (Disco Sonitus)
Paco Caniza – Sax In St. Gaudens (Disco Balls)
AVA (It) – The Switch (Metropolitan Promos)
Mark Funk & Danny Cruz – Americana (Cruise Music)
Hatiras – Never Had This Feeling (Spacedisco)
Demarkus Lewis – I Got This (Dustpan)
Funkatomic – Got To Have You (Groove Culture)
Pat Lok & Party Pupils – From The Back (Kitsune Hot Stream)
Spencer Morales feat. Tasha LaRae – I Need Your Lovin' (Opolopo Remix) (Quantize)
Moon Rocket – Fascinated By You (Moon Rocket Music)
Ankle Release – Fire In Me (Masterworks Music)
A little bio…
Andrea Fiorino, (born 1979) is most popular today for his radio show Mastermix, broadcasting in more than 30 radio stations worldwide, and also for his obsession with mashups – he made more than 50 mashups to present, some of which are highlighted and played by the big names on the house scene like Frankie Knuckles, Grant Nelson, DJ Meme or Jask. He also works on some "proper" house music productions – alone or together with his friends like Arco or Thomas Back – or tries to bring some world famous house DJs and producers to his hometown – Brno, Czech Republic – thru his residency in the local club called Perpetuum.
Get in touch with @ http://www.fiorino.dj/en/