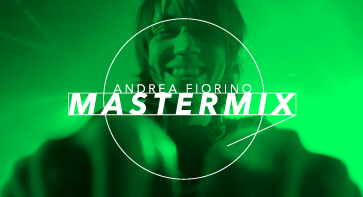 The playlist:

Johan S presents Integrated Society – Soul Rising (Johan S Remix) (Subtractive)
Massimo Paramour, Polina Griffith, Gianluca Pighi – It's You (Richard Earnshaw Vocal Mix) (Duffnote)
Risk Assessment – Pumping It Up (Guesthouse)
Narda – Strut (Mood Funk)
James Benedict – Like 94 (Large)
Groove Assassin – Lonely (Things May Change!)
Serial Thrilla – You Girls (Tasty Recordings Digital)
Hazzaro – Love Like This (InStereo)
MRJ – Lights (White Widow)
Junior Sanchez – You, I & The Music (Brobot)
Jerem A – Make That Move (Nu Disco Mix) (Disco Balls)
AutoCharm – Keep It Down (Rubber Taxi)
A little bio…
Andrea Fiorino, born in 1979, is most popular today for his radio show Mastermix broadcast on more than 30 radio stations worldwide at the moment and also for his obsession with mashups – he made more than 50 mashups to the present some of which are highlighted and played by the big names on the house scene like Frankie Knuckles, Grant Nelson, DJ Meme or Jask. He also works on some "proper" house music productions – alone or together with his friends like Arco or Thomas Back – or tries to bring some world famous house DJs and producers to his hometown – Brno, Czech Republic – thru his residency in the local club called Perpetuum.
Get in touch with @ http://www.fiorino.dj/en/