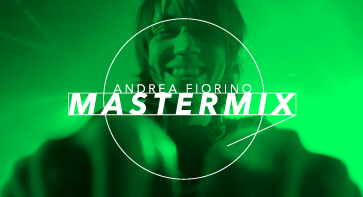 The playlist:
Discotron – Don't Go (Tasty Recordings Digital)
Alkalino – Without You (Audaz)
The Whispers – And The Beat Goes On (SanFranDisko's Old School Chop Up) (-)
Audio Jacker – Fantasy (Discotron Remix) (Tasty Recordings Digital)
Klein Aber Fein Allstars feat. Emory Toler – Again (Disko Danzin' Remix) (Klein Aber Fein)
Sick Live feat. Matee Ajavon – Strange Days (Seb Skalski Remix) (SpekuLLa)
DJ Mark Brickman – Pull Up To The Bumper (Bootleg Mix) (RaMBunktious)
Kevin McKay – Love Forever (Glasgow Underground)
Arco – Nobody (Good Stuff)
DJ Fudge feat. Mani Hoffman – Don't Wanna Miss A Thing (DJ Spen & Gary Hudgins Full Remix) (Tejal)
Munk – Happiness Juice (Superlover Remix) (Exploited)
Igor Kmeto feat. Anita Soul & Rytmus – Ona ma styl (Bollo Extended Remix) (-)
A little bio…
Andrea Fiorino, (born 1979) is most popular today for his radio show Mastermix, broadcasting in more than 30 radio stations worldwide, and also for his obsession with mashups – he made more than 50 mashups to present, some of which are highlighted and played by the big names on the house scene like Frankie Knuckles, Grant Nelson, DJ Meme or Jask. He also works on some "proper" house music productions – alone or together with his friends like Arco or Thomas Back – or tries to bring some world famous house DJs and producers to his hometown – Brno, Czech Republic – thru his residency in the local club called Perpetuum.
Get in touch with @ http://www.fiorino.dj/en/