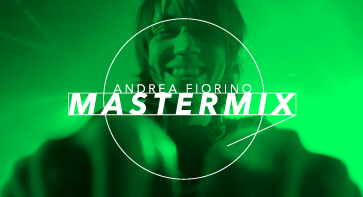 The playlist:
Junior Sanchez – You, I & The Music (Brobot)
Julio Bashmore feat. Sam Dew – Holding On (Broadwalk)
Moullinex feat. Tee Flowers – Open House (Discotexas)
Scott Diaz & Max Footwork – Risky Disco (Grand Plans)
Someone – Change (MONOSIDE)
Lovprod – Razzamatazz (Jolyon Petch Re-Edit) (-)
Re-Tide & Woody Bianchi – Changes (Cut Rec Promos)
Kornum & Karma – The Get Down (Good For You)
Alex Mills – Into The Blue (Z Records)
Belezamusica – Running Away (Dr Packer Remix) (Soul Love)
Jarred Gallo – Midnight Society (Salted Music)
Chicago – Street Player (Mood Funk Beat) (Mood Funk)
A little bio…
Andrea Fiorino, (born 1979) is most popular today for his radio show Mastermix, broadcasting in more than 30 radio stations worldwide, and also for his obsession with mashups – he made more than 50 mashups to present, some of which are highlighted and played by the big names on the house scene like Frankie Knuckles, Grant Nelson, DJ Meme or Jask. He also works on some "proper" house music productions – alone or together with his friends like Arco or Thomas Back – or tries to bring some world famous house DJs and producers to his hometown – Brno, Czech Republic – thru his residency in the local club called Perpetuum.
Get in touch with @ http://www.fiorino.dj/en/