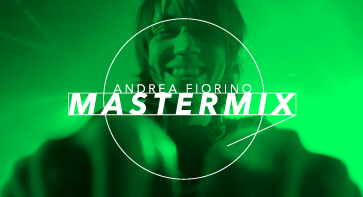 The playlist:
Bonnie Bailey – Ever After (Eric's Beach Mix) (Fierce Angel)
Piem – Love Commandments (Alaia & Gallo Remix) (Glasgow Underground)
Alkali – I Want You (Tropical Velvet)
Industry Standard – Justify (DJ Passion Vocal Mix) (Plastik People Digital)
Sean McCabe feat. Hanlei – Now Is The Time (Sean McCabe Main Vocal) (Good Vibrations Music)
Rob Hayes feat. Tony Lindsay – Reach Out (Rob Hayes 2018 Remix) (Audio Honey)
Bonetti – Keep Your Head Up (Soulgrab)
DJ James Ingram – House Biscuits (Mood Funk)
Funkatomic – Hard Times (Groove Culture)
J Paul Getto – Wonder Why (MONOSIDE)
Anthony Fade – Champagne Paradise (Shall Not Fade)
A little bio…
Andrea Fiorino, (born 1979) is most popular today for his radio show Mastermix, broadcasting in more than 30 radio stations worldwide, and also for his obsession with mashups – he made more than 50 mashups to present, some of which are highlighted and played by the big names on the house scene like Frankie Knuckles, Grant Nelson, DJ Meme or Jask. He also works on some "proper" house music productions – alone or together with his friends like Arco or Thomas Back – or tries to bring some world famous house DJs and producers to his hometown – Brno, Czech Republic – thru his residency in the local club called Perpetuum.
Get in touch with @ http://www.fiorino.dj/en/