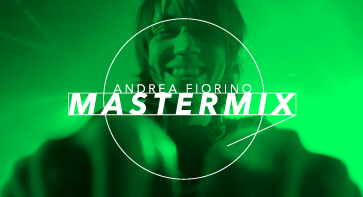 The playlist:
Session Victim – Never Forget (Delusions Of Grandeur)
Fold – Writers Anthem (Shall Not Fade)
Sable Blanc feat. Wes Maples – Rose Cocktail (Pole Position)
DJ Mark Brickman – Love Affair (RaMBunktious)
That Needs An Edit – Let Me Show You (Masterworks Music)
Mark Farina & Homero Espinosa – What Ya Saying (Large)
Paul Rudder – When You Kiss Me (-)
Motte – Juicy (Re-Loved)
Cody Currie – Infinity I & II (Razor-N-Tape)
Deep&Disco – Feel The Rhythm (Razor-N-Tape)
J.B – Kikin' It 4 Time (Groove Assassin Remix) (Mugsy Balone)
MNEK vs Disclosure – White Noise (Scott Diaz Gospel Excursion) (-)
Scott Diaz – We Reminisce (Blockhead)
A little bio…
Andrea Fiorino, (born 1979) is most popular today for his radio show Mastermix, broadcasting in more than 30 radio stations worldwide, and also for his obsession with mashups – he made more than 50 mashups to present, some of which are highlighted and played by the big names on the house scene like Frankie Knuckles, Grant Nelson, DJ Meme or Jask. He also works on some "proper" house music productions – alone or together with his friends like Arco or Thomas Back – or tries to bring some world famous house DJs and producers to his hometown – Brno, Czech Republic – thru his residency in the local club called Perpetuum.
Get in touch with @ http://www.fiorino.dj/en/