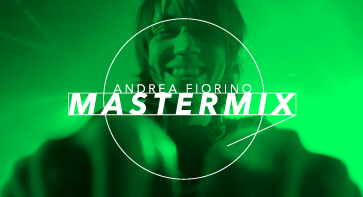 The playlist:
DJ Kone & Marc Palacios – Right Now (Ocean Trax)
K London Posse feat. Maydie Myles – I Believe (Marco Lys Extended Remix) (4 To The Floor)
Marc Cotterell – Love Creepy (Plastik People Digital)
Peter Brown – Funk Heaven (Odyssey Inc. Remix) (Blockhead)
Ricky Castelli – Baby (Nervous)
Evan Rhodes – Fine Fine Fine (Deez Raw Life Mix) (Plastik People Digital)
DJ Rae & Martin Badder – Change (DJ Spen & Reelsoul Remix) (Let There Be House)
DJ Rae – The Journey (Richard Earnshaw Extended Mix) (Quantize)
Cafe 432 feat. Joy Malcolm – Why? (Soundstate)
Angelo Ferreri – Justify (Moon Rocket Music)
Pavel Svetlove – Right On (Moiss)
Marco Faraone & Greeko – Armaghetton (Aeroplane Extended Remix) (Glitterbox)
A Short Bio…
Andrea Fiorino, (born 1979) is most popular today for his radio show Mastermix, broadcasting in more than 30 radio stations worldwide, and also for his obsession with mashups – he made more than 50 mashups to present, some of which are highlighted and played by the big names on the house scene like Frankie Knuckles, Grant Nelson, DJ Meme or Jask. He also works on some "proper" house music productions – alone or together with his friends like Arco or Thomas Back – or tries to bring some world famous house DJs and producers to his hometown – Brno, Czech Republic – thru his residency in the local club called Perpetuum.
Get in touch with @ http://www.fiorino.dj/en/