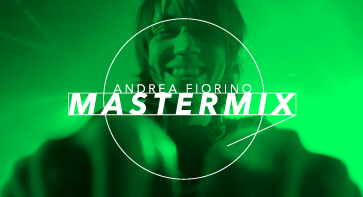 The playlist:
Chili HiFly – Is It Love? (Late Nite Tuff Guy Disco Groove Remix) (Tinted)
Scott Diaz – Get Your Music On (Golf Clap Remix) (Connect:d)
Paradise 45 feat. Nalaya – To Be Love (Fake Remedy Remix) (Conkrete Digital)
Promonova feat. Sondrey – Match Our Love (Loui & Scibi Remix) (Bobbin Head)
Paul McCartney & Michael Jackson – Say Say Say (Dragon Suplex Edit) (-)
Black Box – Everybody Everybody (Jolyon Petch's Emerald Peacock Funk Mix) (Club Luxury)
Sean McCabe & Groove Assassin – Body Move (Room Control)
Samir Maslo – Ain't No Stopping Us Now (In My House)
Sebb Junior – Pressure Of Life (Frigo Vide)
Andy Hart – Epsilon Girls (Heist)
Mousse T. feat. TAZ & Inaya Day – Rock The Mic (Glitterbox)
EzyWay – Maloobchodnνk (Andrea Fiorino Disco Ride) (Popron Music)
A little bio…
Andrea Fiorino, (born 1979) is most popular today for his radio show Mastermix, broadcasting in more than 30 radio stations worldwide, and also for his obsession with mashups – he made more than 50 mashups to present, some of which are highlighted and played by the big names on the house scene like Frankie Knuckles, Grant Nelson, DJ Meme or Jask. He also works on some "proper" house music productions – alone or together with his friends like Arco or Thomas Back – or tries to bring some world famous house DJs and producers to his hometown – Brno, Czech Republic – thru his residency in the local club called Perpetuum.
Get in touch with @ http://www.fiorino.dj/en/