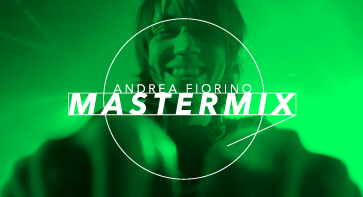 The playlist:
David Morales presents The Face feat. Nicki Richards – Don't You Want My Love (Glitterbox Mix) (Def Mix)
Ralphi Rosario with Linda Clifford – Wanna Give It Up (Full Intention Remix) (Glitterbox)
Kevin Hedge (Blaze) – My Beat (Spaced Out Beat) (David Harness Remix) (Blaze Imprints)
Souxsoul feat. Sibylle Fassler – Superlover (John Julius Knight 2017 Re-Tweak) (Deeptown Music)
Gerbert & Roog – Any (Simma Black)
Grant Nelson – Move Close (Brixton Rub) (D-Vine Sounds)
DJ Romain feat. Emory – This Hot (DJ Spen & Sean McCabe Hotter Than July Mix) (Quantize)
Artful & Ridney feat. Terri Walker – Missing You (Opolopo Remix) (Extra Dry)
Gretchen Gale – The Soul Of A Woman (Mark Francis Remix) (Quantize)
Block & Crown & Chris Marina – Get The Flow On (Rawtone)
Jamie Lewis & Michael Watford – Dance With Us (Jamie Lewis House Party Mix) (Purple Music)
Bruno Kauffmann feat. Michael Ashanti – Share A Little Love (U-Ness & JedSet SoulHeaters Mix) (Epoque)
A little bio…
Andrea Fiorino, born in 1979, is most popular today for his radio show Mastermix broadcast on more than 30 radio stations worldwide at the moment and also for his obsession with mashups – he made more than 50 mashups to the present some of which are highlighted and played by the big names on the house scene like Frankie Knuckles, Grant Nelson, DJ Meme or Jask. He also works on some "proper" house music productions – alone or together with his friends like Arco or Thomas Back – or tries to bring some world famous house DJs and producers to his hometown – Brno, Czech Republic – thru his residency in the local club called Perpetuum.
Get in touch with @ http://www.fiorino.dj/en/