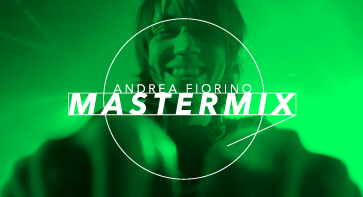 The playlist:
Soulmagic feat. Zara Larsson & MNEK – Never Forget Someone Like You (Andrea Fiorino D1-D46 Mash) (-)
Mattei & Omich feat. Ella – Surprised (Johan S Remix) (Mattei & Omich Music)
Pete Heller – Big Love (David Penn Extended Remix) (Defected)
Phil Fuldner – Take Me (Low Steppa Extended Remix) (Armada Subjekt)
Jack's On – Relight My Fire (Richard Grey Extended Edit) (G-High)
Z Factor – Gotta Keep Pushin' (Grant Nelson Remix) (Z Records)
Sylvester – You Make Me Feel (Mighty Real) (Michael Gray Remix) (Sultra)
Million Dolla Man – Love You (For The Rest Of My Life) (Fantastic Voyage)
Larry A feat. Jamie Aditya – Get Down With It (Richard Earnshaw Remix) (Magnolia Street)
Miguel Migs feat. Aya – So Far (Micky More & Andy Tee Remix) (Groove Culture)
Mark Morrison – Return Of The Mack (KAMARENA Remix) (-)
Jiri Korn feat. Neo – Te co snida 2019 (His Majesty House Mix) (Supraphon)
A little bio…
Andrea Fiorino, (born 1979) is most popular today for his radio show Mastermix, broadcasting in more than 30 radio stations worldwide, and also for his obsession with mashups – he made more than 50 mashups to present, some of which are highlighted and played by the big names on the house scene like Frankie Knuckles, Grant Nelson, DJ Meme or Jask. He also works on some "proper" house music productions – alone or together with his friends like Arco or Thomas Back – or tries to bring some world famous house DJs and producers to his hometown – Brno, Czech Republic – thru his residency in the local club called Perpetuum.
Get in touch with @ http://www.fiorino.dj/en/