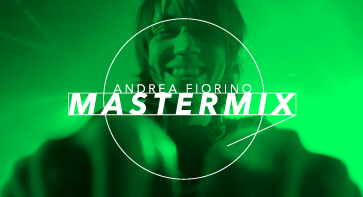 The playlist:
Block & Crown, Robin Whoo – We Gonna Rock (PornoStar)
Happy Clappers – I Believe (The Cube Guys Remix – David Penn Re-Edit) (Cube)
Roger Da'Silva – Change (Random Soul)
Mike Millrain – Keep On Holding (Soul Revolution)
Sebb Junior – Down My Way (DVINE Sounds)
Roberto Surace – Joys (Purple Disco Machine Extended Remix) (Defected)
Jo Paciello – Jack N.4 (Moon Rocket Music)
Rick Marshall – Don't Let Love Get You Down (Funky Revival)
Mark Funk – All Night Disco (CRMS)
Hiva – Love Story (Cruise Music)
Todd Terry & Barbara Tucker – Let It Shine (Babert Remix) (Phoenix Music)
Jerk Boy feat. The Baroness – Satellite (Secret Spade Extended Remix) (Tinted)
A little bio…
Andrea Fiorino, (born 1979) is most popular today for his radio show Mastermix, broadcasting in more than 30 radio stations worldwide, and also for his obsession with mashups – he made more than 50 mashups to present, some of which are highlighted and played by the big names on the house scene like Frankie Knuckles, Grant Nelson, DJ Meme or Jask. He also works on some "proper" house music productions – alone or together with his friends like Arco or Thomas Back – or tries to bring some world famous house DJs and producers to his hometown – Brno, Czech Republic – thru his residency in the local club called Perpetuum.
Get in touch with @ http://www.fiorino.dj/en/