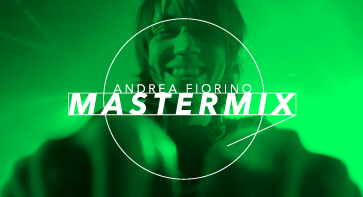 The playlist:
Peter Brown & Lexa Hill – In House (Let There Be House)
Ashley Benjamin – Never Enough (Random Soul)
Husky & Shyam P – Treat Me Right (Vicious)
Vertigini – Magic (Myriad Black)
Risk Assessment feat. Queen Rose – Dance With Me (No Fuss)
Captain Sky – Moon Child (The Re-Entry) (Terry Hunter Club Mix) (Mirror Ball)
Allegra – All About Us (Full Intention Remix) (Made2Dance)
Samir Maslo – All My Love 2020 (In My House)
Bobby & Steve, Michelle John – I Like What You're Doing To Me (Bobby & Steve's Disco Dub Mix) (Groove Odyssey)
Castle Queenside – It Ain't Easy (Mango Sounds)
YolaDisko – How Ya Doin' (Disco Fiasco)
A little bio…
Andrea Fiorino, (born 1979) is most popular today for his radio show Mastermix, broadcasting in more than 30 radio stations worldwide, and also for his obsession with mashups – he made more than 50 mashups to present, some of which are highlighted and played by the big names on the house scene like Frankie Knuckles, Grant Nelson, DJ Meme or Jask. He also works on some "proper" house music productions – alone or together with his friends like Arco or Thomas Back – or tries to bring some world famous house DJs and producers to his hometown – Brno, Czech Republic – thru his residency in the local club called Perpetuum.
Get in touch with @ http://www.fiorino.dj/en/