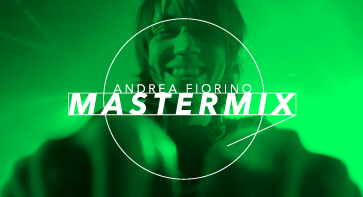 The playlist:
Random Soul feat. Dua Lipa – Hotter Than Hell (Darker Side Of Andrea Fiorino Mash) (-)
Dr Packer x Selace – So Hooked On Your Lovin (Andrea Fiorino Flesh To Flesh Mash) (-)
Rhemi feat. Shawn Mendes & Camila Cabello – Senorita (Andrea Fiorino Tequila Sunrise Mash) (-)
Rhemi feat. Dua Lipa – Don't Start Now (Andrea Fiorino Andromeda Mash) (-)
Grant Nelson feat. Rita Ora – Forbidden Love Ritual (Andrea Fiorino Mash) (-)
Yogi & Husky feat. Demi Lovato & Stefflon Don – Instruction (Andrea Fiorino Mashin' Up Di Ting) (-)
Born To Funk & Justin Michael feat. Imaani – Pray Is On The Way (Andrea Fiorino Searchin' For Freedom Mash) (-)
Andy Ward & Random Soul vs Maze – Come Together In Joy And Pain (Andrea Fiorino Rejoicing) (-)
Justin Timberlake – Can't Stop The Feeling (Andrea Fiorino & Franky Fresh Summer Mash) (-)
Nathan G vs Una Mas – I Will Follow (Follow Andrea Fiorino To The Club Mash) (-)
DJ Man-X feat. Craig David – Fill Me In (Andrea Fiorino Tribute To DJ Man-X Mash) (-)
Grant Nelson feat. Katy Perry – Birthday (Andrea Fiorino Birthday Mash) (-)
A little bio…
Andrea Fiorino, (born 1979) is most popular today for his radio show Mastermix, broadcasting in more than 30 radio stations worldwide, and also for his obsession with mashups – he made more than 50 mashups to present, some of which are highlighted and played by the big names on the house scene like Frankie Knuckles, Grant Nelson, DJ Meme or Jask. He also works on some "proper" house music productions – alone or together with his friends like Arco or Thomas Back – or tries to bring some world famous house DJs and producers to his hometown – Brno, Czech Republic – thru his residency in the local club called Perpetuum.
Get in touch with @ http://www.fiorino.dj/en/