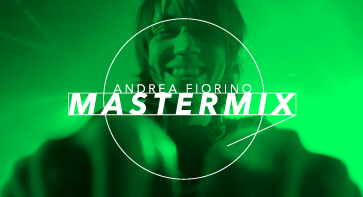 The playlist:
The Messenger – So Real (Nervous)
Robin S – Show Me Love (Todd Edwards Remix) (Champion)
Gruv'n Disco Affair feat. Sharon M. Brown – You Don't Want To Loose It (Todd Edwards Reconstruction Mix) (i! Records)
Todd Edwards – Never Far From You (i! Records)
Tuff Jam – Need Good Love (Todd Edwards Main Mix) (Locked On)
Lenny Fontana presents Carole Sylvan – Everything You Do (Todd Edwards Vocal Dub Mix) (Kult)
Kristine Blond – Love Shy (Todd Edwards Vocal Mix) (Reverb)
The Supermen Lovers feat. Rick Bailey – Take A Chance (Todd Edwards Vocal Remix) (Lafessand)
Wildchild – Jump To My Beat (Todd Edwards Jump Remix) (Hi Life)
Indo – R U Sleeping (Todd Edwards Mix) (Satellite)
Wretch 32 feat. Etta Bond – Forgiveness (Todd Edwards Remix) (Ministry Of Sound)
A little bio…
Andrea Fiorino, born in 1979, is most popular today for his radio show Mastermix broadcast on more than 30 radio stations worldwide at the moment and also for his obsession with mashups – he made more than 50 mashups to the present some of which are highlighted and played by the big names on the house scene like Frankie Knuckles, Grant Nelson, DJ Meme or Jask. He also works on some "proper" house music productions – alone or together with his friends like Arco or Thomas Back – or tries to bring some world famous house DJs and producers to his hometown – Brno, Czech Republic – thru his residency in the local club called Perpetuum.
Get in touch with @ http://www.fiorino.dj/en/