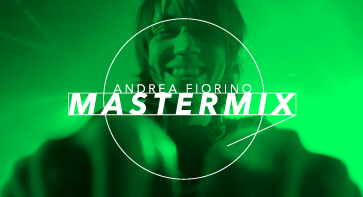 The playlist:
Seb Skalski feat. Nick Jonas – Find You (Andrea Fiorino Loves Music Mash) (-)
Johan S – Down With It (Subtractive)
Soulfuledge – Trust In The Lord (Dave Anthony Remix) (Soulfuledge)
Ross Couch – Perfect Love (Body Rhythm)
Sammy Deuce – Hustlin (Good For You)
Mousse T. feat. Cleah – Melodie (Mousse T.'s Extended Disco Shizzle Remix) (Peppermint Jam)
DJ S.K.T – Lipstick & Perfume (Big Beat)
Lex Luca – Control Ya (Harry Romero Remix) (In Tune)
The Deep Ends – UNO (Studiopunk)
Calvin Harris feat. Sam Smith – Promises (Eric Faria Remix) (-)
Michael Gray – Push (In The Bush) (Club Mix) (Sultra)
Average White Band – A Love Of Your Own (Juan Chousa & Kanike Remix) (Papa)
A little bio…
Andrea Fiorino, (born 1979) is most popular today for his radio show Mastermix, broadcasting in more than 30 radio stations worldwide, and also for his obsession with mashups – he made more than 50 mashups to present, some of which are highlighted and played by the big names on the house scene like Frankie Knuckles, Grant Nelson, DJ Meme or Jask. He also works on some "proper" house music productions – alone or together with his friends like Arco or Thomas Back – or tries to bring some world famous house DJs and producers to his hometown – Brno, Czech Republic – thru his residency in the local club called Perpetuum.
Get in touch with @ http://www.fiorino.dj/en/