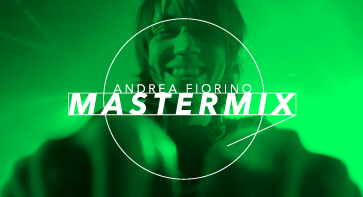 The playlist:
Demarkus Lewis – Shorty Dancin (Whitebeard)
Re-Tide & Blanco K feat. Keith Anthony Fluitt – Saturday Night (Mattei & Omich Touch) (Mattei & Omich Music)
Roog – Touch (Simma Black)
Freejak – All I Wanna Do (Simma Black)
Wh0 – Real Good (Toolroom)
Sammy Deuce – Got This Feeling (Too Many Rules)
Gene Farris & DJ Rae – Forever Always (Farris Wheel)
Adina Howard – Freak Like Me (Danny J Lewis Remix) (Papa)
Queen B & Lee Wilson – Nobody Else (Peter Brown Remix) (Let There Be House)
T.Markakis – Marvins Touch (Little Jack)
Chevals – Thank You For The Ride (Michael Gray Extended Remix) (Midnight Riot)
Rony Breaker feat. Brian Lucas – Change (Qwestlife Remix) (Midnight Riot)
A little bio…
Andrea Fiorino, (born 1979) is most popular today for his radio show Mastermix, broadcasting in more than 30 radio stations worldwide, and also for his obsession with mashups – he made more than 50 mashups to present, some of which are highlighted and played by the big names on the house scene like Frankie Knuckles, Grant Nelson, DJ Meme or Jask. He also works on some "proper" house music productions – alone or together with his friends like Arco or Thomas Back – or tries to bring some world famous house DJs and producers to his hometown – Brno, Czech Republic – thru his residency in the local club called Perpetuum.
Get in touch with @ http://www.fiorino.dj/en/