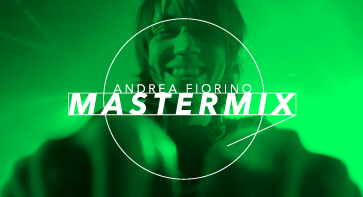 The playlist:
Random Soul – Mr Dynamite (Random Soul)
Vincent Caira – You (Seventy Four)
CASSIMM – Shined On Me (Kevin McKay Extended Remix) (Glasgow Underground)
Cevin Fisher – The Message (Dirty Secretz Remix) (Street King)
Makito – The Feeling (Zero Eleven)
Adam Nyquist & Jay Gecko – Don't Look Back (Bobbin Head)
Disko Junkie – The House Of Love (Tasty Recordings Digital)
Raw Silk – Just In Time (Michael Gray Remix) (West End)
Mirko & Meex – Take My Love (Cruise Music)
The Lab Rats present The Experiment feat. Lisa Millett – Music Is My Way Of Life (Dr Packer Extended Remix) (Soulfuric)
Bobby D'Ambrosio feat. Lasala – Runaway Love (Michael Gray Extended Remix) (Soulfuric)
Montefiori Cocktail – Gypsy Woman (Micky More & Andy Tee Remix) (Groove Culture)
A little bio…
Andrea Fiorino, (born 1979) is most popular today for his radio show Mastermix, broadcasting in more than 30 radio stations worldwide, and also for his obsession with mashups – he made more than 50 mashups to present, some of which are highlighted and played by the big names on the house scene like Frankie Knuckles, Grant Nelson, DJ Meme or Jask. He also works on some "proper" house music productions – alone or together with his friends like Arco or Thomas Back – or tries to bring some world famous house DJs and producers to his hometown – Brno, Czech Republic – thru his residency in the local club called Perpetuum.
Get in touch with @ http://www.fiorino.dj/en/