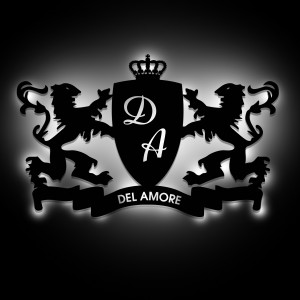 ******SHOW DISCONTINUED LATE 2014**********
Lindz from the 2 Good Souls & Funky Colin present the biweekly Del Amore Radio Show, where they play the finest underground House music from around the globe, right here on Prime Radio 100,3.
Crossing through all genres of deep, tech, electronic, soulful, & big room sounds, you will also hear a classic cut every week and tracks being brought out of the vaults which take you back over the past 25 years through the house music scene.
The hottest Producers & DJ's, plus forthcoming releases on Del Amore Records, the show features a special guest mix plus a "dance floor destroyer" that is regularly tested out at such super clubs like Ministry of Sound.
How the show came about
Lindz & Colin meet DJing in Thailand at the 3 day Mango House Festival two years running. Talking music and playing alongside one another, Lindz shared with Colin about a new House scene he is looking to create on the island of Sri Lanka through Del Amore Global. Being excited about this idea and their love for House & Electronic music they combined their experience of FM & Internet Radio to create the Del Amore Radio show.
Expect to be taken on a journey with the best in all things House!
Every other Thursday, a new show, presented by Funky Colin & Lindz  from 2 Good Souls.
For more info on these guys checkout:
http://www.delamoreglobal.com
http://www.2goodsouls.com
http://www.funkitupinternational.com