| HIDDEN AFFAIRS |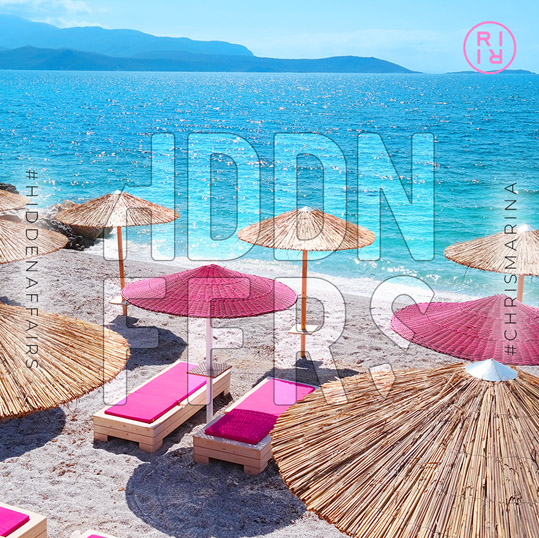 Αποκλειστικά  για την περιοχή των ΚΥΚΛΑΔΩΝ, στο  DJ Line-up του PRIME RADIO 100,3 και ο  Dj Chris Marina.  Απο τη μαγευτική Μαγιόρκα της Ισπανίας, για ένα εβομαδιαίο ωριαίο mix !!! Κυριακή βραδυ, στο ξεκίνημα της νύχτας,
Track – list:
Mitiko – Love Somebody Today [Cherry Cola Records]
Moon Rocket, Re-Tide, LauMii – Chocolate [Moon Rocket Music]
Sammy Deuce – Funk Me Sideways [Good For You Records]
Pete Le Freq – Stompy Mcstompface (Original Mix) [Alpaca Edits ]
Milk & Sugar, John Paul Young – Love Is in the Air (Extended Club Mix) [Milk & Sugar Recordings]
Vaudafunk, Stefano Gambarelli – One Shot (Original Mix) [Chopshop Music]
Lumoon & Robin, Saison – Want It Back (Saison Extended Remix) [Future Disco]
Sam Dexter – Tell Me (Extended Mix) [Glasgow Underground]
Mark Funk, Danny Cruz, Jody Findley – About You (Americana Vocal Mix) [Cruise Music]
Mattei & Omich, Ella – Find You (Original Mix) [Let There Be House Records]
11. Walterino, Sergio D'Angelo, Aldo Bergamasco – DiscoHustle (Sergio D'Angelo & Aldo Bergamasco Remix) [Purple Disco Records]
Chris Marina has being prolific on the dance music scene since the 80's releasing dancefloor tracks on labelssuch as Rawtone, Hi-Bias,  Pornstar, No Definition, Jango Music, Good Measure Recordings, and Enormous tunes to name a few. An ever present in the Beatport, Traxsource and Trackitdown chart, ranking Top 15 DJ on Beatstats with his funky-, jackin- house style. Chris is playing a fresh & happy house style mixing various genre his very own refreshing way.