| HIDDEN AFFAIRS |
  Αποκλειστικά  για την περιοχή των Κυκλάδων, στο  DJ Line-up του PRIME RADIO 100,3 και ο  Dj Chris Marina.  Απο τη μαγευτική Μαγιόρκα της Ισπανίας, για ένα εβομαδιαίο ωριαίο mix !!! Κυριακή βραδυ, στο ξεκίνημα της νύχτας,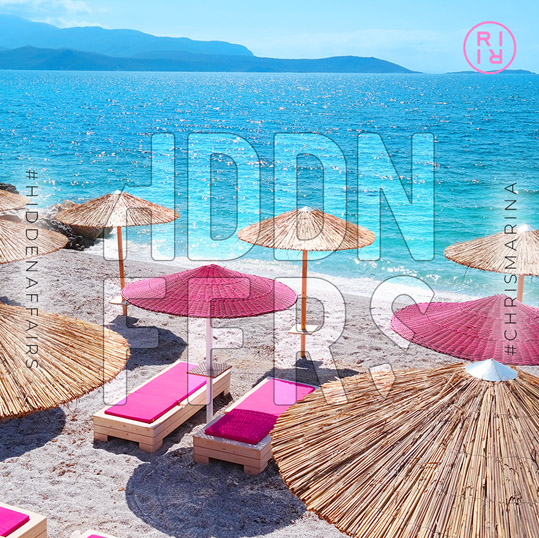 Tracklist:
01. Dj Taz, Alfieri, Celo – Tribute (Right On) (Main Vocal) [Ocean Trax]
02. Georgie Porgie, Stefano Pain And Francesco Pittaluga – Life Goes On (Stefano Pain And Francesco Pittaluga Jackin House Remix) [i Am House]
03. MicFreak, Demuir – What Am I (Demuir Playboy Edit) [unquantize]
04. Monoton (DE) – Ready 4 Da Beat [Tactical Records]
05. Bonetti – Oh Darling (Original Mix) [Pina Colada Records]
06. Paride Manzi – Tonight On The Dancefloor (Original Mix) [CRMS Records]
07. David Morales, Elle Cato – I Feel Love (Extended Mix) [DIRIDIM]
08. Milk & Sugar, Roland Clark, Brokenears – Celebrate (Brokenears Extended Remix) [Milk & Sugar Recordings]
09. Shady Beats – Check Mate (Original Mix) [Konura Recordings]
10. Zibadan, Nicola Corradino – You Got The Shine On [kluBasic Records]
11. Fatima Njai, Jerome Sydenham – Saturday Love (Club Remix) [Kraftmatic]
12. Jo Paciello – One Time In Your Life (Original Mix) [Soul Beach Records]
Chris Marina has being prolific on the dance music scene since the 80's releasing dancefloor tracks on labelssuch as Rawtone, Hi-Bias,  Pornstar, No Definition, Jango Music, Good Measure Recordings, and Enormous tunes to name a few. An ever present in the Beatport, Traxsource and Trackitdown chart, ranking Top 15 DJ on Beatstats with his funky-, jackin- house style. Chris is playing a fresh & happy house style mixing various genre his very own refreshing way.